Problem-Solving Books from Nature
Animals are smart. They are survivors. They explore options, assess worst case scenarios, and set examples for working through risks. As kids read and reread these stories, asking the right questions will help them find the right answers for themselves and others.
The books and this website help children understand their place in the world. Food, fuel, shelter, medicine, water and other supplies and materials needed for human life originate in nature.
Initially, Little Ray's Children's Books, Inc. will raise funds by licensing, pre-selling pending editions and selling existing and future VeR.Duin books. All royalties will be directed to the nonprofit.
Future boards of directors may add additional literary products or adjust the educational and socially-responsible inventory to promote its purposes for the betterment of the community.
Opening a Window to Nature
No negative consequences come in Little Ray Children's Books. Readers fly across the bay, confront sharks, and roll into dizzying Foxy Armadillo surprises. They're home in time for dinner.
It is not necessary to get up close and personal. "The Foxy Armadillos" provides fuel for a conversation about wild animal appreciation, self-sustaining agriculture, loss of habitat, and more.
Blown Away? Books carry readers to wildlife habitats. This window to nature may lead to career opportunities and sporting activities. Many people come to love the freedom of life in the wild.
Animals teach us to be better. They perform useful work for the planet. They are confident, without taking themselves too seriously. They heed their instincts while making playtime.
Readers freely venture across the big blue sea, overland, and through the air. They don't face sun damage. There is no need to slather on sunscreen or wear protective clothing and glasses.
Reading raises discussion, brings families together, strengthens knowledge, and spurs creativity. Learning about mysterious, iconic animals need not be done at the beach or in the wild.
Why This Author Features Rhyming Verse:
Rhyme develops hearing and sight skills. Children read by recognizing words. They move on to devour entire stories. All the while, they put their understanding of new concepts to use.
Early literacy skills of listening, speaking, and reading require practice. Rhyming visual and language layers have something exciting to see, hear, discuss and learn with each reading.
Math formulas, music, tech concepts, poetry, and art are based on patterns. The brevity of rhyming stories is more inviting and memorable than the same number of pages in prose.
Rhyming books are not written to have keywords present in desired frequencies and quantities for targeted age groups. They are written to enable children to reach understandings appropriate to their age.
Rhyming books are not written to prepare readers for inside tests. They offer subtle layers that encourage thought and analysis. Graduating students of this system may function better in the real world.
Rhyming texts are not subject to the strict age-based grading and data analysis performed on mainstream prose. Poetry cannot be age-graded or fully analyzed by machines. Rhyming is too deep for them.
A grandmother reported reading The Amazing Flight of Little Ray to her autistic grandson at bedtime. When she checked on him, his new friend was off the bookshelf sweetening dreams.
Rhyming matters. A teacher discovered that a classroom reading aloud of The Amazing Flight of Little Ray sparked the first-ever verbal response from a special needs student.
Behavioral Change: A mother said The Amazing Flight of Little Ray helped her son understand why he was free to ride his bike around their block, but he was not allowed to cross streets to other blocks.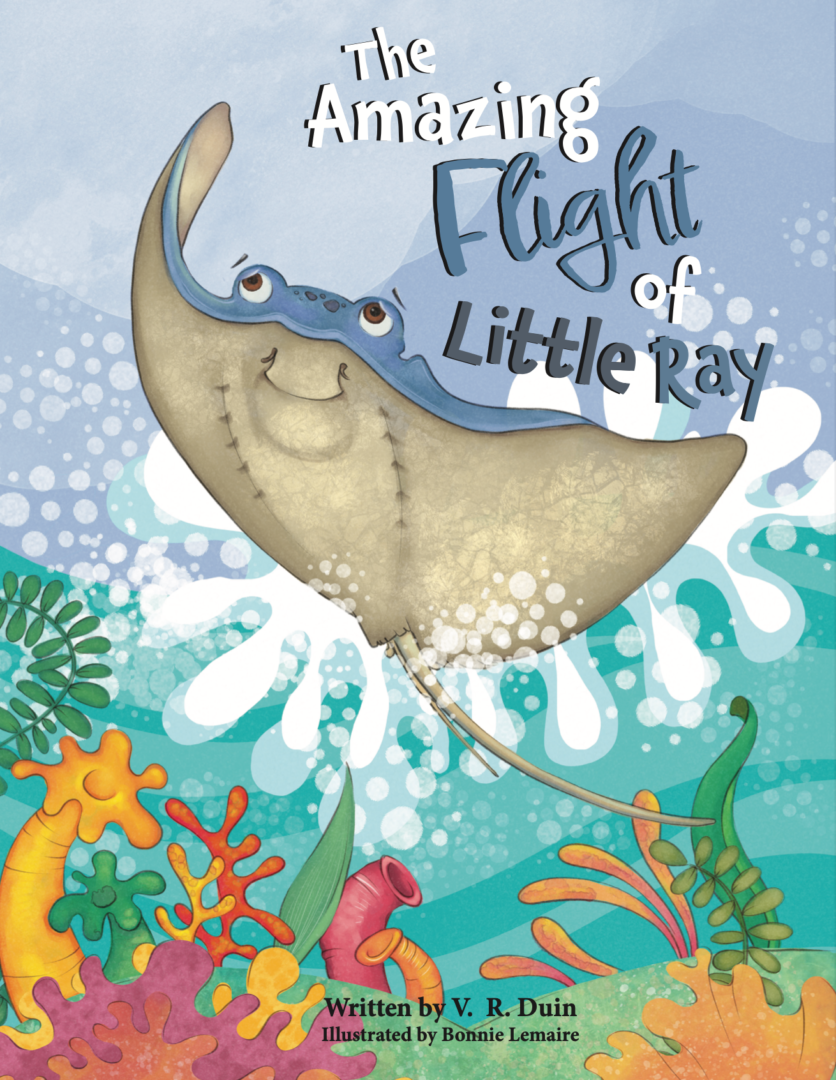 Organizations lacking public funding need private donations to fund educational and charitable causes. Gifts and earnings from admissions, merchandise sales and events enable them to continue their good work.
Aquariums, zoos, parks, schools and nature, community and literacy centers accept book donations for educational and fund-raising purposes. Your favorite cause may not find Little Ray's Books without your help.