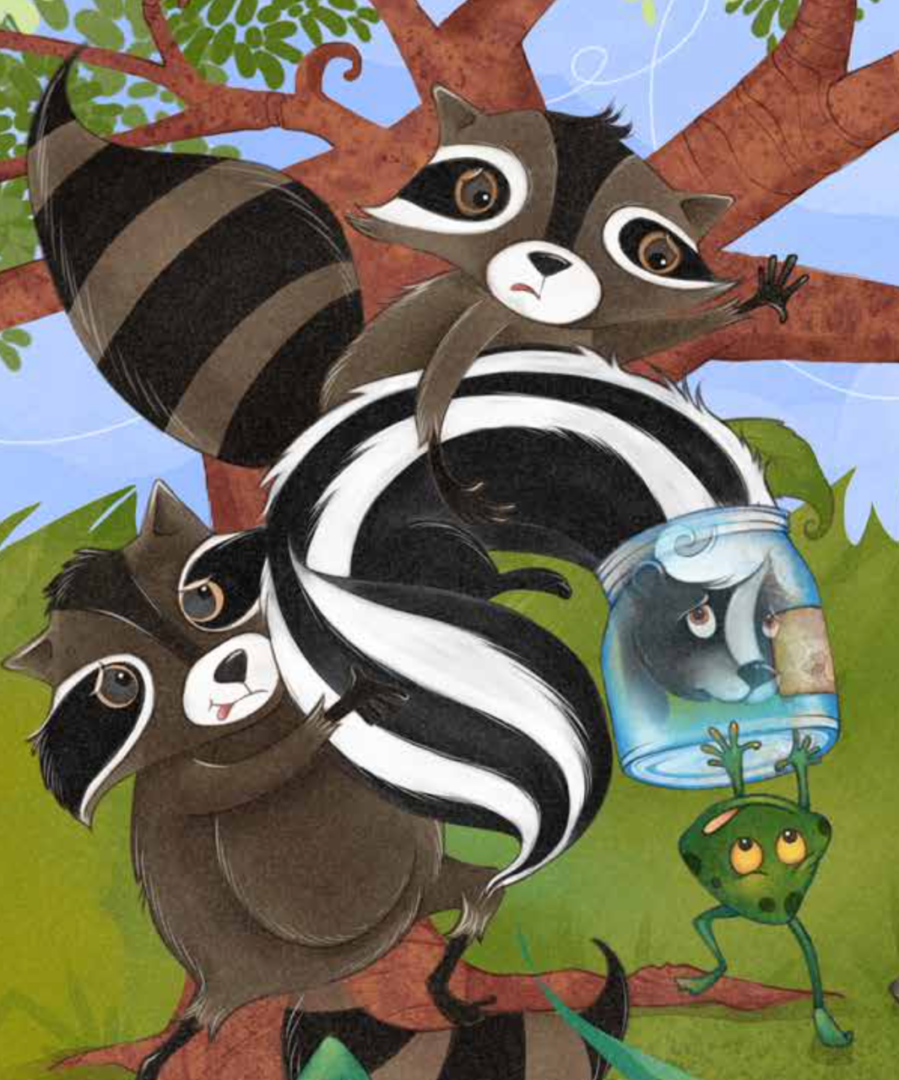 Problem-solving stories teach kids to ask before reacting:
Who is affected by the problem?
What is the problem?
Where is the problem taking place?
When is the deadline to fix the problem?
Why fix it?
How can the problem be safely fixed?
Animals Cultivate Wonder and Promote Scientific Literacy:
Humanity needs nature. Food, fuel, shelter, medicine, water and other supplies and materials needed for human life originate in nature.
Observing nature improves human and animal lives. V. R. Duin books and this website help children understand their place in the natural world.
Nature Needs Humanity. Problem-solving stories teach an appreciation of nature and expose vulnerabilities of the ecosystem that can be addressed by informed kids and adults.
"Raccoons Save the Day" should inspire everyone to cleanup every day, not just on Earth Day. Human litter and waste can harm or kill wildlife.
The hardcover book is available in the nonprofit's bookstore. The story should help to improve our world for people as well as animals.