Books About
Grit for Kids
Meet Stingrays, Sharks, Raccoons and Armadillos. Become a Part of Their Adventures (Ages 3-8).
Behavior-Changing Books

Raise Reading Rates and Foster Environmental Awareness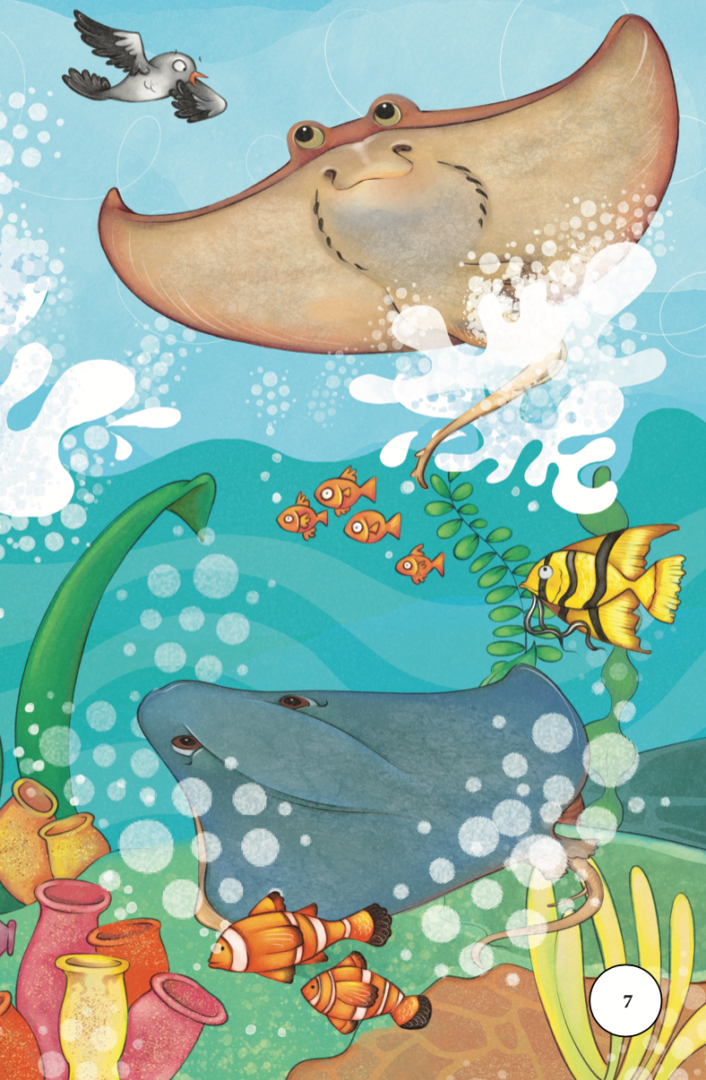 Little Ray Children's Books Inc. is a 501(c)(3) Not-for-Profit organization. Gifts made to this public charity are tax-deductible to the extent provided by law. A copy of the official registration and financial information may be obtained from the division of consumer services by calling Toll-Free (800-435-7352) within Florida or by visiting www.FreshFromFlorida.com. Registration does not imply endorsement, approval or recommendation by the state. Registration number CH68333.
Our Initial Funding Model anticipates 50 percent of support will come from donations and grants, 30 percent from book sales and 20 percent from fundraising events. 
Waffles for Sharks is one such event. The concept fuels food for thought about important environmental, cultural and literacy issues. Reading rates are declining about as fast as shark-family populations. Learn more on the author's VeRDuin site. 
Do Great Things with These New Friends
Little Ray Children's Books offer reading enrichment and teach animal appreciation through real-world nature adventures. The books are inspirational. The stories present meaningful lessons in teamwork and show the pitfalls of stereotyping.
Children can follow or surpass nature-set courage and character strength. From the children's book and this website learn how and why stingrays take to the air, how baby stingrays come into the world and how long stingray mothers care for their young. Add the tough stuff with which rays are made to prepare kids to face life with true grit. Learn how to avoid getting stung in defensive backlash.
These apex predators can punch holes in boats, turn on their young and snatch prey from beaches or in flight. They also protect friends and travel long distances to party with them. Rugged species with razor-sharp teeth and toothy scale spikes can go where noxious parasites dare not venture. Cooperative predators and prey show the way to significant partnerships. Their unique abilities serve science and everyday learning.
These critters prove to be anything, but boring landlubbers. Their matchless shape, form, and capabilities put the "baddest" of pirates at envy in water. Wild interactions and interesting lessons disrupt the status quo when, where and in ways least expected. The wiliest of foxes may want to try their luck elsewhere. Teamwork and socially-consciousness sensitivity rise to save habitats and preserve the balance of nature.
Kids expecting instant success in life may find the jackpot empty. Success is a long, hard slog for progress. It takes grit to face problems surfacing along the way to achievement.
While others flee, Little Ray guides young readers to achieve success through teamwork. He sticks with his plans and goals. Grit paves the way to good endings and halts bullying.
The transcript tells how to beat problems: Life is visions, and illusions; make decisions, fight delusions. The animations were made from the original book.